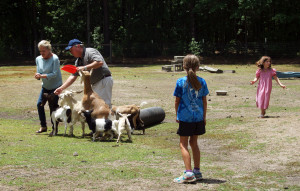 What a beautiful day the Lord ordered for our BBQ at the Farm!  Our cooks made a lot of great food and some especially succulent ribs and deserts. There were many fun activities for the kids and some very cute farm animals including goats, chickens, ducks, pony carriage rides, a miniature pig, and fishing.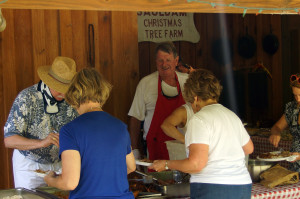 What awesome Christian fellowship and fun our families and children had on Sunday!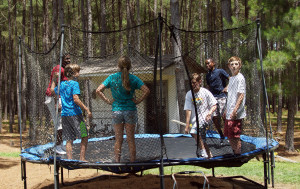 We hope that you will bring your family to our next CPC gathering! (Check back at our website for the next date)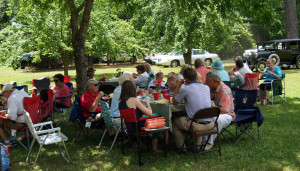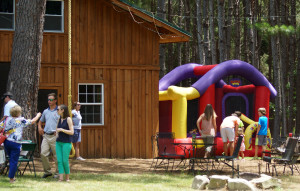 Free AC for all: shade. Did you catch the Ford Model A?
A jump castle, swing, and trampoline rounded off the fun.