Merry Christmas!  This year CPC is offering a Nine Lessons and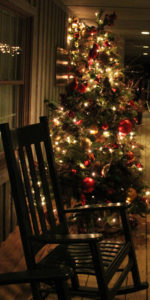 Carols service on Christmas Eve at 4:00PM.     This is the first year we have used this beautiful service, which tells the Christmas story alternating with Christmas Carols.  The Chancel Choir, directed by Jeannie Martin, will lead the music throughout.   We will also have a Young at Heart message and a gift for all the children.  The service begins at 4:00PM, which allows families enough time to return home for their own family traditions on Christmas Eve.  Come early for a good seat!  Let us add to the deepening of our child's/grandchild's understanding and appreciation of Christmas by bringing them to this inspiring Christmas Eve service.  It will be a wonderful experience for them and for all of us!
Then on Christmas Day, we invite you and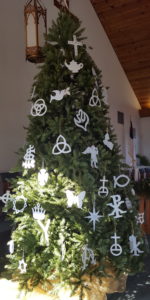 your family to keep Christ at the center of Christmas through a special worship service and Rocking Chair Message at 9:45AM.  Dr. Bland will be sharing poignant memories and lessons from the Scriptures along with a lilting instrumental backdrop of Christmas Carols especially chosen to match each point.  What a wonderful Christmas experience to enjoy and remember for years to come!  There will also be another special time during the worship service of sharing a message with our children/grandchildren.   We have so very few opportunities these days to make a lasting impression on our youth.  This is a profound opportunity to do so!
We hope to see you and your family at CPC to make Christmas, 2016 even more special.