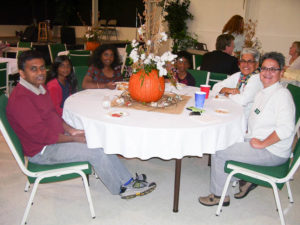 For many Americans, the Thanksgiving meal includes seasonal dishes such as roast turkey with stuffing, cranberry sauce, mashed potatoes and pumpkin pie.  But the holiday feast actually dates back to November 1621, when the newly arrived Pilgrims and the Wampanoag Indians gathered at Plymouth for an autumn harvest celebration, and to thank God for His blessings upon them all.
That first year, the early American colonists and the native people of America worked together to survive the difficult winter.  Their prayers went up for God's protection.  And although many died that first winter, the colony was going to survive and continue.  God answered their prayers.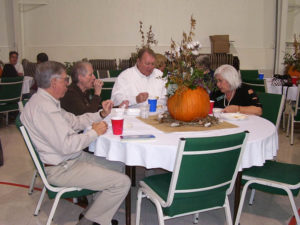 Thanksgiving is a special holiday to thank God for His salvation and the many blessings in our lives.  Today, we are reminded that people from every walk of life are brought together by the Spirit of God in Christ to support one another.   Let us celebrate the grace of Christ in our lives and show our gratefulness this year at Thanksgiving by worshiping our Lord and Savior.
Charleston Presbyterian and Charlestowne Southern Methodist are inviting the community to join us for a Community Thanksgiving Service on Sunday, November 19th at 11:00AM.  Please call the  church office (843) 437-8219 (CPC) or (843) 766-9405 (CSMC) for more details.  We would love to have you and your family as our guests and to celebrate Thanksgiving together with us.  May the Lord bless you and your family abundantly.