Charleston Presbyterian, located at 1405 Miles Drive, is a group of faithful Christians from the larger Charleston area who initially met for prayer in the chapel of Stuhr's Funeral Home in downtown Charleston on December 7, 2014.  The first meeting was a prayer service led by Rev. Dr. Earl A. Bland in order to seek God's will concerning the possible establishment of a new Presbyterian church.  We prayed that God would create a new congregation that would teach and preach the Gospel and be dedicated to making disciples for Jesus Christ and to serve in mission to the Charleston community and beyond.  Our prayers were made with great faith and trust in God and through the spiritual guidance of the Holy Spirit.  God answered these prayers with the founding of CPC.  Worship services began on the very next Sunday, December 14.  God has continued to bless CPC with Christ's faithful disciples being called from all around Charleston. God establishes churches, not we ourselves.
We have joined alongside our faithful sisters and brothers in ECO, A Covenant Order of Evangelical Presbyterians, which itself is a new denomination, having begun in early 2012.  Rev. Dr. Earl A. Bland is the Pastor and Jeannie Martin is the Choir Director and Martha Roberts is the Organist/Pianist.  They serve Jesus Christ alongside our Session, Ministry Teams, Board of Trustees and all the people of CPC.  We invite you to experience the wonderful things that God is doing at Charleston Presbyterian!
  "We Seek God's Truth in His Word and Salvation in Jesus Christ, Who is Lord of All"
Charleston Presbyterian Staff
Rev. Dr. Earl A. Bland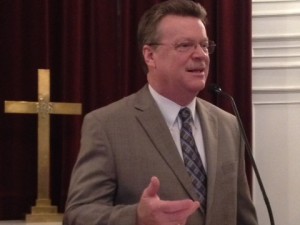 Click on Dr. Bland's Biographical Information to see more about Dr. Bland.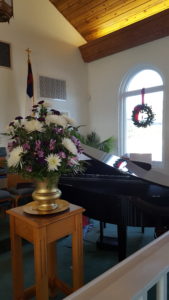 Jeannie Martin
In September of 2016 the Session of Charleston Presbyterian called Jeannie Martin to be our Music Director/Organist to serve our Lord and Savior and bring glory to Him through the ministry of music.
Contact Information
Charleston Presbyterian Church
Address: 1405 Miles Drive Charleston, SC 29407
Billing Address:  P.O. Box 31834  Charleston, SC 29417
Telephone: (843)437-8219
Office Email: admin@charlestonpc.org
Senior Pastor Email: earl@charlestonpc.org
Music Director Email: jeannie@charlestonpc.org