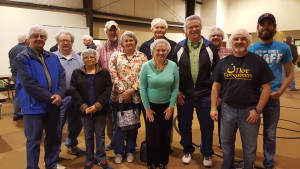 Haiti Under God
Haiti Under God – is a girls' orphanage in Haiti which educates and trains 40 girls under the age of 16 in a Christian environment. It was started by Low Country missionaries and is not supported by any denomination, but relies on small churches throughout South Carolina to fund, assist and send volunteers.   While the orphanage is in Port Au Prince, the girls along with volunteers on mission trips there have just completed building a chapel on ChaCha Mountain for Christians to worship in, which is a rural mountain area.  Haiti Under God (HUG) has a house with dorms that mission volunteers can stay in for a week to two weeks when they visit and volunteer.  Food is also distributed to children in the United States who are in need.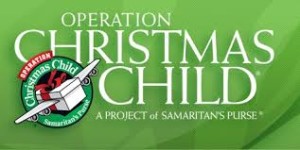 Samaritan's Purse
Samaritan's Purse Christmas Boxes – sponsored by Franklin Graham's ministry, which CPC participated in last year.  We prepared boxes for children at Christmas.  We had a high participation level among our members during our first effort.  Next year, we hope to exceed the number of boxes that Charleston Presbyterian Church prepares.  Charlotte is a distribution center, and our church could send volunteers for the day to assist at the center.  This is a great youth project.
Migrant Camp Ministry on John's Island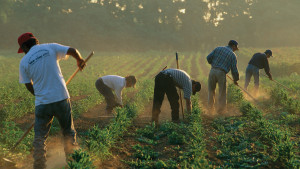 Ms. Golden leads this ministry and needs our support.   Dr. Earl Bland has worked with this program before and highly recommends it.   Our members can become involved through volunteering, providing music and snacks. We think this is a good local opportunity to volunteer and make a difference in spreading the Gospel to these families.  We will help to lead a VBS program for the children on Tuesday and Thursday evenings from 7:00-8:15 PM beginning in late May/early June to when the families leave their temporary housing about 6-12 weeks later.
Abraham's Closet
Abraham's clothes closet set up to assist those who live in Public Housing. The mission is to provide new and gently used clothes and personal care items to financially challenged Charleston residents who are living at or below the poverty level. There are not any volunteer opportunities here, but CPC members can donate personal care items like shampoo, lotion etc. collected when staying in motels as well as donating clothes.
Coastal Crisis Chaplaincy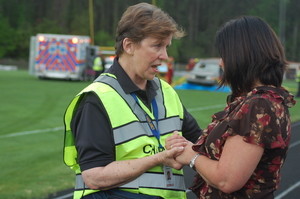 Coastal Crisis Chaplaincy supports families, law enforcement and firefighters who have witnessed or are impacted by tragic events such as suicide, car wrecks, fires and natural disasters. This is a Christian based ministry which, in a crisis situation, ministers the Gospel to hurting people and families.  CPC members can become trained volunteers to help families in crisis situations.  Also from time to time, CCC will ask for community volunteers to assist with outreach for critical needs that may have affected the whole community.
CPC Monthly Food Drive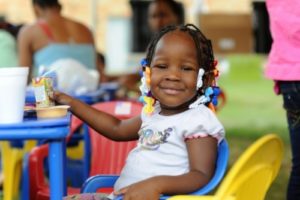 Every third Sunday of each month, CPC members collect food in order to contribute to the Lowcountry Food Bank that is distributed to the people who are most in need.
Missionaries in Brazil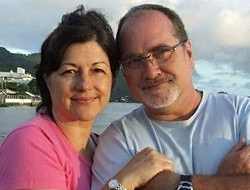 Rev. and Mrs. Tim (Marta) Carriker
The Carrikers have been missionaries of the Presbyterian Church since 1977 primarily in Brazil.  Due to recent events, they are no longer part of the larger Presbyterian Church.  Their partner in Brazil, The Independent Presbyterian Church of Brazil voted to end partnership with their previous denomination due to theological positions and has voted to welcome new church partners from ECO.  Tim is working as General Editor through the Brazilian Bible Society along with the United Bible Societies to translate a Mission Study Bible in Portuguese.  He also has been asked to assist with a partnership with the Brazilian Bible Society to edit versions of the Mission Study Bible in possibly Mandarin.  Due to breaking with their previous denomination, approximately 80% of his financial support has been eliminated.  He is in the United States and will be in Charleston soon and we have asked him to address our congregation briefly.
The Lamb Institute in Tegucigalpa, Honduras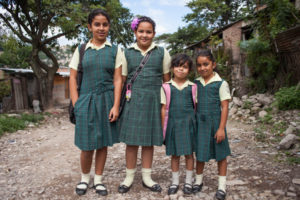 This is a micro-credit program which forms a partnership and loan between the Institute and loan recipients allowing small entrepreneurs primarily women to start their own businesses as means of supporting themselves and their families. The recipients are required to attend classes.  Currently there are more than $40,000 in small outstanding loans. CPC members wrote: "Our strongest recommendation is that we are in regular contact with the people at Lamb and can say with confidence that the churches' money will be well used by on the strongest Christian programs we have ever been involved with. The program is definitely spreading the gospel and improving the spiritual and economic lives in the poorest neighborhoods of Teguicigala."
Rafiki Foundation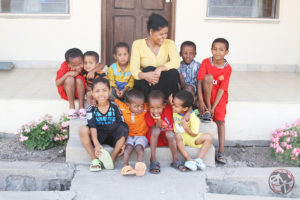 Rafiki is Swahili for friend. The mission of the Rafiki Foundation is to help Africans especially children know God and raise their standard of living with excellence and integrity through education.  The Foundation has established teaching villages where classical Christian education is taught to children.  To accomplish this mission Rafiki established ten training villages in the African countries of Ghana, Liberia, Nigeria, Zambia, Uganda, Kenya, Rwanda and Ethiopia.
Thornwell Children's Home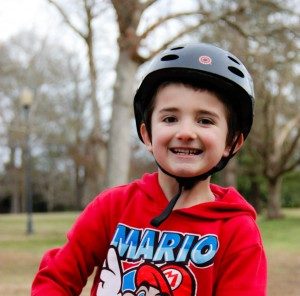 Founded as a Presbyterian ministry in 1875, Thornwell Home for Children is a joyful Christian community, offering hope and wholeness to children and families. Its goals are to provide loving homes for abused, abandoned and neglected children, to offer an opportunity for healing by providing proper healthcare and mental health counseling for every Thornwell child, and to offer Thornwell's children hope for a successful future by providing educational support and teaching self-advocacy.